The Morgan Garage Little Hallingbury is a little piece of heaven for any Morgan sports car enthusiast. If you're a fan of the Art Deco era, you're in for a double surprise so listen up! Open to the public, Melvyn Rutter's Art Deco show room leaves your imagination to run wild with possibilities.
Standing in the doorway, with views of gleaming Morgan cars galore, something so charming just draws you into a state of utter fascination.  The showroom sparkles. The attention to detail is incredible. From door handles to tiny minute mosaic flooring every fixture and fitting was an architecture of complete pleasure.
Showing in style, classics and modern Morgan vehicles designed to be classics of the future. Melvyn's showroom offers a beautiful handpicked collection of new and used Morgan cars for sale.
There was so many beautiful Morgan's to pick, a favourite would have been tough, but, here are five that really caught our eye.
The Morgan 3-wheeler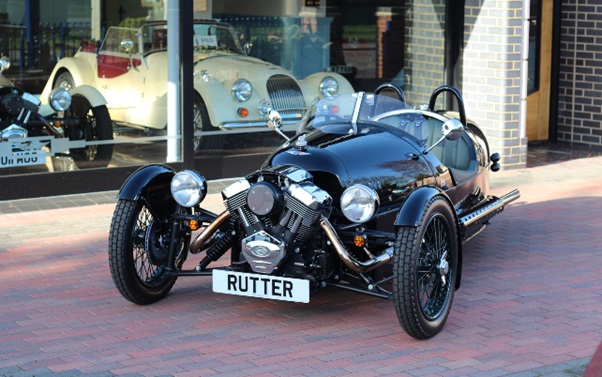 Once through the door, your greeted by the charming Morgan 3 wheeler. This model was for sale and for hire from the proprietors Melvyn and Sindy Rutter. Fitted with a S&S 2.0-litre V-twin motorbike engine, these hand built classics were made purely for fun! If you fancy taking one of these for a spin, daily car hire can be arranged! Pop Melvyn a call to check availability as the Morgan 3-wheeler is proving to be a popular choice.
Morgan Aero 8 GTN
Looks like a Batmobile and goes like the clappers, With only 11 of this model made, this being number 11, this was a real treat! Fitted with a BMW 4.6 litre V8 engine produced by Alpina with 333 brake horse power and racing breaks. This has to be the rarest and most desirable model to date. Top speed: 170 mph, 300bhp, 0-60 in 3.3 seconds This car is a superb piece of engineering.
1961 Plus 4 Racer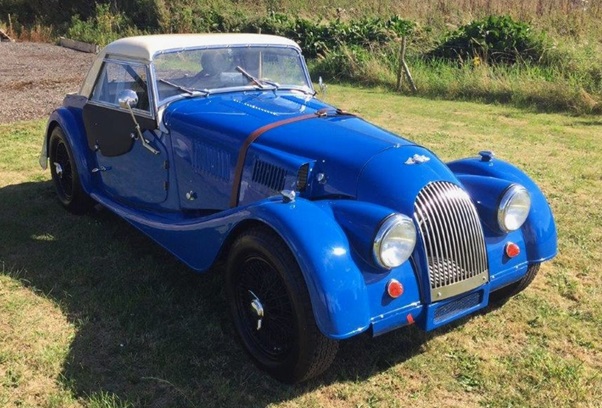 Straight off the track and ready to race, this car tells a story of its own. Having been rebuilt by Steve Heart RacingThis Electric Blue beauty boasts 154BHP @ 6000RPM.
Morgan Roadster V6 3.7
This Morgan is a fabulous old school Morgan sports car, recognisable the most powerful of all the cars in the classic range. Powered by a 3.7L Ford V6 engine, with a surprising amount of performance 0 – 100 km/h (62 mph) 5.5 s, Top speed 140 mph (215 km/h) the Roadster is Morgan motoring at its very best.
Morgan Plus 4, 4 seater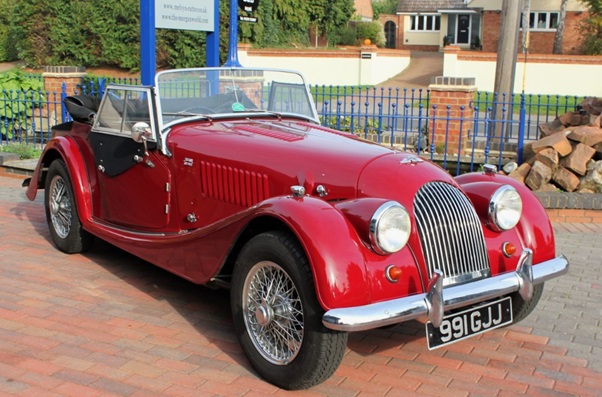 In production since 1950! Everyone loves the Plus 4, said to tick all the boxes for many owners and Morgan's greatest offering of a practical car without lacking on the original design. Powered by a 2 litre four-cylinder Ford engine, the look and style of the car comes with a few questions, but the practicality just makes sense! Max speed 110mph, 0-100mph in 8 seconds. That's pretty quick for a classic family convertible!