Used cars for sale
If you're planning to keep hold of your trusty used car for as long as possible, it's important to keep it in good condition. As such, there are several things to do in order to maintain it. Here are our top ten tips for making your used car go the distance.
Tyre tread depth and pressure aren't just important for performance – it's illegal to allow your tyre treads to get below the limit of 1.6mm. Check your tyre pressure and condition at least once a month – more if you do a lot of miles – to ensure the treads are offering at least the minimum allowable grip and that inflation meets the manufacturer recommendations.
Adequate oil and coolant levels are vital for ensuring your car's engine isn't subject to unavoidable damage. Used the dip stick to check oil levels every few weeks or before a long journey, and ensure the coolant is between the MIN and MAX marks.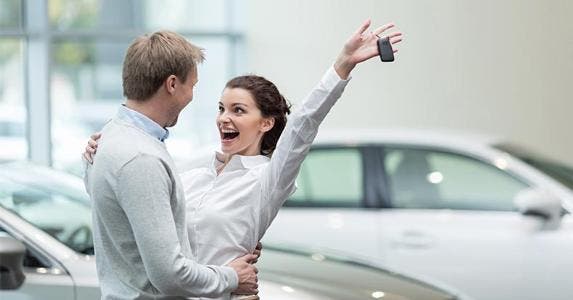 It goes without saying that brakes must be in good condition. Every few months, perform an emergency stop to ensure they are working as expected. You may also want a mechanic to give them a once over before winter sets in.
British weather means having effective wipers is particularly important. When the blades begin to blunt you'll notice smears on the windscreen when you use them, so take that as a signal to get them replaced.
Repairing windscreen and paintwork chips isn't simply an aesthetic requirement. Windscreen chips can quickly turn to large cracks, particularly in cold weather, while paint chips can begin to rust. Don't wait to get either repaired. Most insurers cover windscreen repairs for a small excess.
Checking your lights is also important for ensuring the safety of pedestrians and other drivers. Every few weeks, get a friend to help you ensure your head and taillights, indicators, brake and reverse lights are working – it takes seconds but is essential for your vehicle's continued roadworthiness.
Even if you don't need to use the air conditioning, it's advisable to give it a blast every few days to ensure it doesn't seize up. Turning it on for several minutes – even in winter – means the liquid is kept flowing, keeping the system lubricated.
In modern cars, batteries are expected to last between five and seven years. Most vehicles will display a warning light before the battery fails, but an annual check will keep you informed as to its condition.
Regular washes not only keep your car clean, they also help to prevent erosion of the paintwork and the build-up of dirt around external parts. A polish once a year will remove light scratches and get your car gleaming again.
Finally, top up washer fluid once a month to ensure your front and rear visibility stays good in all weathers.
For quality used cars for sale in Maidstone, Dunstable and Harlow, contact Carwise Group.